Maxi-Cosi is the first provider of ISOFIX compatible car seats to the Australian market. ISOGO is a simple 3 step process to secure the car seat in your vehicle. Select, Connect, Correct.
Select a Maxi-Cosi car seat featuring ISOGO from our product section, ensuring that it's the right restraint for your child. It is important to check your car to confirm that your vehicle is fitted with ISOFIX anchorage points and that the restraint fits your vehicle.
Simply connect the ISOGO connectors into the 
vehicle's ISOFIX anchorage points and attach 
the upper tether anchorage strap in order to 
secure the seat to the vehicle.
Correct fitment is as simple as ensuring you have green showing on the ISOGO tension indicators. Adjust the ISOGO left and right lower connectors until the tension indicators turn from red to green and ensure the top tether is fitted as per the instruction manual and you are ready to GO.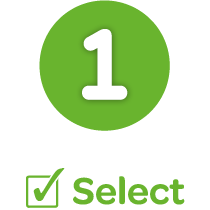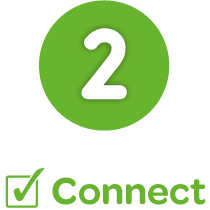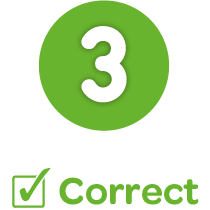 ISOGO is an ISOFIX compatible system for Maxi-Cosi child restraints.


As experts in child mobility, Maxi-Cosi is an international leader in the production and testing of products featuring ISOFIX compatibility. Maxi-Cosi's ISOGO is a simple and user friendly latch system that enables parents and care givers to safely connect their Maxi-Cosi child restraints to their vehicle's ISOFIX lower anchorages.


The ISOGO system takes the guess work out of the installation process and aids parents to easily install the child restraint giving peace of mind that the installation has been done correctly with the green indicators.
ISOGO peace of mind:
Ease of use




The confidence to move Maxi-Cosi restraints from car to car or to relocate the restraint in a single vehicle




Greatly reduced possibility of installation error and incorrect fitting




ISOGO colour indicator that confirms correct installation




Flexible lower ISOFIX compatible connectors to fit most vehicles



Please note that unlike the US or Europe, Australian standards dictate the compulsory use of top-tether straps on all child restraints.
Click here for more detailed instructions on how to install in ISOGO mode
Frequently Asked Questions
WHY IS ISOGO DIFFERENT FROM WHAT IS OFFERED OVERSEAS?
ISOFIX compatible systems must comply with the Australian/ New Zealand 1754 Standard. Seats that comply must be fitted with rigid or flexible lower attachment connectors as well as top tether straps. The dynamic testing required varies from country to country and therefore a child restraint that is purchased overseas is illegal and any insurance will be null and void in the event of an accident. The Australian/ New Zealand 1754 Standard is known to be the most stringent in the world.
DO I HAVE TO INSTALL MY MAXI-COSI CHILD RESTRAINT USING ISOGO?
ISOFIX compatible child restraints must be able to be installed using the traditional lap sash belt method. Maxi-Cosi seats will have the option of both the traditional installation with lap-sash belt and the new ISOGO system.
WHAT IS THE DIFFERENCE BETWEEN RIGID AND FLEXIBLE ISOFIX COMPATIBLE SYSTEMS?
Rigid ISOFIX compatible system is a retractable pair of lower connectors found in the base of a child restraint. It is much heavier than the flexible system and the connectors are designed to be a fixed distance apart from one another. The lower connectors are not designed to move independently and can only be tightened via a ratchet locking system.
Flexible ISOFIX compatible system is a pair of light weight lower connectors designed to attach individually. Each side of the lower connectors is fitted with a tension indicator that, when pulled to the optimal tension, turns green for validation of a correct installation.
WHY DID MAXI-COSI CHOOSE A FLEXIBLE ISOFIX COMPATIBLE SYSTEM OVER A RIGID SYSTEM?
Maxi-Cosi chose a flexible ISOFIX compatible system to have the ability to suit a greater variety of vehicles. Not all ISOFIX lower anchorage points are exactly the same width apart from each other, this may vary depending on the make and model of the vehicle. The ISOGO flexible system is a lighter and more affordable solution that ensures easy installation in most cars.
WILL ALL AUSTRALIAN CHILD RESTRAINTS BE ISOFIX COMPATIBLE?
No. The AS/NZS 1754 Standard has restricted the use of ISOFIX compatible systems to child restraints that are suitable for ages 0-4 years.
HOW CAN I IDENTIFY AN AS/NZS 1754 COMPLIANT CHILD RESTRAINT?
Always look for the Australian and New Zealand Standards label on the restraint as well as wording on the packaging stating it complies with AS/NZS 1754.
HOW DO I KNOW IF MY VEHICLE IS FITTED WITH ISOFIX LOW ANCHORAGES?
Check for the international ISOFIX icon along the back seats in your vehicle. The lower connectors can be visible or hidden depending on the make and model of your car.
HOW DO I KNOW IF MY VEHICLE IS FITTED WITH ISOFIX LOW ANCHORAGES?
Check for the international ISOFIX icon along the back seats in your vehicle. The lower connectors can be visible or hidden depending on the make and model of your car.
MY VEHICLE ALREADY HAS ISOFIX LOW ANCHORAGES FITTED – CAN I USE THEM?

Yes, as long as you are using a child restraint that complies with the AS/NZS 1754. Also ensure that the seat position has a corresponding top tether anchor point as some of the older vehicles may have ISOFIX lower anchorages but no corresponding top tether point. For vehicles that do not have a top tether anchor point, please contact your local car seat fitter to assess if one can be installed.
HOW MANY ISOFIX LOW ANCHORAGES CAN BE FITTED IN A VEHICLE?
It depends on the vehicle make and model but generally you will find the two outer-seated positions in the back row to have lower anchorage points.
CAN AFTERMARKET ISOFIX LOW ANCHORAGES BE FITTED IN MY VEHICLE?
No, Australian Road authorities do not recommend having aftermarket ISOFIX lower anchorage points fitted in your vehicle.
IS ISOGO AVAILABLE FOR CONVERTIBLE BOOSTERS AND BOOSTER SEATS?
No, Australian/ New Zealand Standard 1754 has limited the use of ISOFIX lower anchorage systems to specific category of child restraints which does not include convertible boosters and booster seats.
WHAT IS AN ISOGO CONNECTOR?
ISOGO connectors provide a secure and easier way to attach child seats in vehicles. ISOGO connectors latch onto the vehicle's ISOFIX lower anchorage points and greatly reduce the possibility of installation error and incorrect fitting.
WHAT IS AN ISOGO TENSION INDICATOR?
The ISOGO tension indicator ensures the correct harness tension has been achieved by turning green. If the tension indicator shows any red, you further adjust the harness tension until the indicator is completely green.
CAN I NOW USE AN OVERSEAS ISOFIX CAR SEAT IN AUSTRALIA?
No. It is illegal to use privately imported ISOFIX compatible infant carriers, car seats and booster seats from overseas. Only Australian designed and tested AS/NZS 1754 ISOFIX compatible car seats are legal.

Age: Newborn to 6 months approx
Age: Newborn to 4 years approx
Type: Convertible Car Seat
Age: Newborn to 4 years approx
Maxi-Cosi featuring ISOGO offers a range of easy to use restraints designed to meet all needs. Depending on your vehicle, you may prefer a rearward facing or forward facing child restraint, depending on the design of your car.
Maxi-Cosi ISOGO car seats is available at a wide range of retail stores.